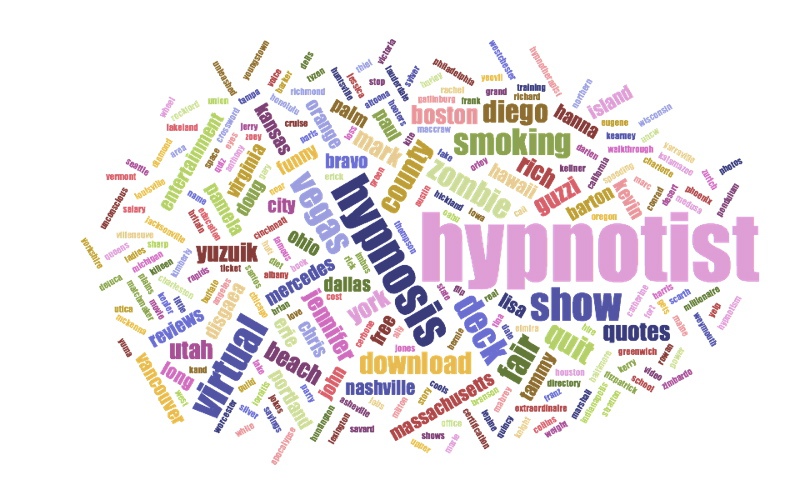 Interview With a Hypnotist
Thanks to Mont Dutson, a Certified Hypnotist and CEO of M MAGIC LLC, for taking time to answer these questions about his work as a professional hypnotist. He works the pro-entertainment angle of hypnosis but also talks about how these skills can be applied as a hypnotherapist.

What is your job? Where do you work?
I am a comedy stage hypnotist. I work in the inter-mountain area of the USA (Utah, Nevada, Idaho, Wyoming). I work out of Salt Lake City, Utah but will travel anywhere needed.
How would you describe your job?
I provide CLEAN comedy hypnosis entertainment shows for corporations, companies, high school grad parties, reunions, public events, fairs, etc.
What are your job duties?
I am hired to increase attendance at events by performing the amazing comedy hypnosis show. I provide laughs, screams of delight, and tremendous stress relief to audiences.
How did you get started in this profession?
I had seen comedy hypnotist before. I was a professional magician and started considering doing hypnosis as well. I contacted a nationally know training center for stage hypnosis and began with their training.
What sort of education or skillset does your job require?
There are no "required degrees" to be a comedy hypnotist. It does require significant training from renowned organizations and courses. Once you have the background of what hypnosis is, then you can specialize in hypnotherapy or comedy stage hypnosis and become certified by any of several certification organizations.
What do you like about working at this profession?
It allows me to be my own boss. I can choose what gigs to accept. I can make a lot of money in a short time. I really enjoy seeing folks laughing themselves silly at my shows.
What could be better?
Nothing could be better than being your own boss and making good money while having a hilarious fun-filled time doing it.
How do you make money or get paid?
Clients pay me directly. My shows are booked by the client directly and I am paid directly. Sometimes a booking agent will find me work and for that they receive a commission based on the performance fee.
How much money do you make?
It is not unusual for someone working in this field to earn $50,000-$100,000 a year if they seriously pursue this career.
What is the most challenging part of your job?
The most challenging part of the job is the marketing and record keeping. I must prefer the performing.
What's the most rewarding thing you've done at your job?
The most rewarding thing I have done at my job is to provide company employees a great fun-filled high energy hour of amazing and hilarious entertainment. I also provide seminars in weight-loss, stress management, smoking cessation, and pain control. I really love helping people lose weight.
Where do you see this profession going – for both yourself, and for someone just starting?
My profession just keeps growing as much as I want it to. It will continue to grow based on my desire to grow it. Someone just starting will get many low-paying jobs, but with training and certification they will get much higher fees shortly.
What advice would do you wish you had when you started?
I wish someone could have directed me to a competent training mentor. It took me a couple of years to find one. I have been working with him for 12 years and has been the real key to my success.
Would you recommend this profession to other people?
I would recommend this profession to anyone who loves performing for folks, providing unique and hilarious entertainment. It's like you get to see a hilarious show up close, AND get paid high fees to do it!!!
Sources