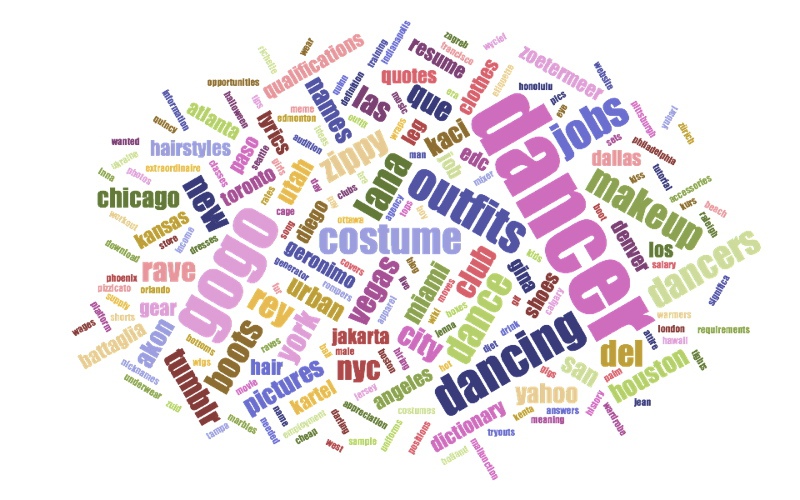 Interview With a Gogo Dancer
This interview would not possible without Hayley answering our questions about what she does.

What is your job? Where do you work?
I am a gogo dancer in Scottsdale, Arizona.
How would you describe your job?
I work for four hours in a dance club. I start dancing when the DJ turns on his music. I dance for fourty five minutes, encouraging people to come in the club, and then to get the energy up and start dancing. I have 15 minute breaks I between each set.
What are your job duties?
My job duty is simply to excite the crowd and get everyone's energy up in the club so the party goes on all night.
How did you get started in this profession?
I've been a dancer my entire life, and once I was in college I met some girls who worked in the bar scene who gogo danced and told me I should get involved in it too.
What sort of education or skillset does your job require?
To get a job as a gogo dancer you have to have a background in dance, find a club you want to work at, and audition for a position.
What do you like about working at this profession?
It's a great social environment, I enjoy dancing, and it's a great way to get exercise.
What could be better?
I would love to be a gogo dancer in Vegas.
How do you make money or get paid?
I get paid by the club owner and also tips
How much money do you make?
$20 an hour
What is the most challenging part of your job?
Dancing until 2am is kind of a struggle, it's very exhausting.
What's the most rewarding thing you've done at your job?
Where do you see this profession going – for both yourself, and for someone just starting?
It's just a fun side job. I don't plan on having a long time career in gogo dancing. But you can if you want and are in a dance company.
What advice would do you wish you had when you started?
Start young!
Would you recommend this profession to other people?
Yes, definitely. It is a lot of fun!
Sources