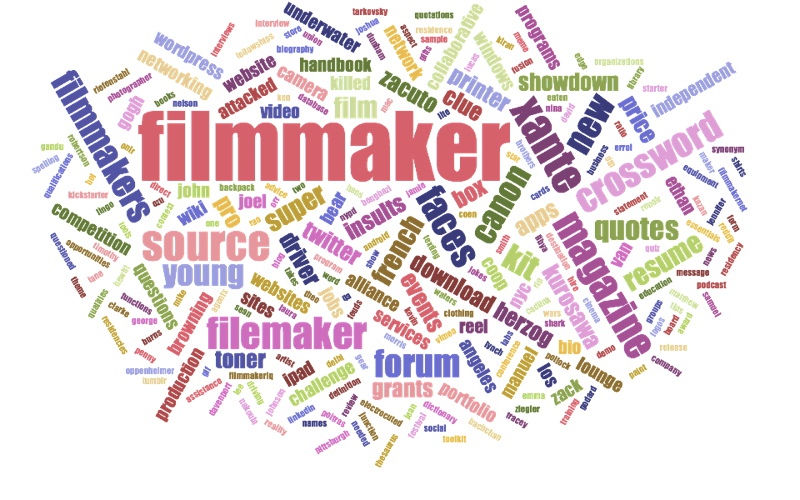 Interview With a Filmmaker
Thanks to Caleb Allen of Allen Family Films for answering our questions about the life of an indie filmmaker.

What is your job? Where do you work?
I am freelance film producer and video editor. The beauty of freelancing is the ability to work from home. So, I work primarily from the comfort of my home office.
How would you describe your job?
My job is to plan, chart and execute productions of varying type; from feature films to short films, promotional shoots, interviews, documentaries and everything in between. One of the great things about freelance video editing is the amazing variety of projects that come across my desk. No two projects are alike. As such, no two editing jobs are the same.
What are your job duties?
My job duties vary from project to project. On a video shoot where I'm involved in all the aspects of the shoot, my job is to organize the shoot, capture the footage, and then assemble the footage in a creative and coherent manner.
How did you get started in this profession?
After I graduated high school, I was deciding whether I would like to go to college or pursue an alternative education. I really wanted to get into the film industry and so I searched for opportunities to learn how to make a movie. About that time, an internship with a film company in Washington D.C. fell into my lap. That partnership allowed me the opportunity to work on three major independent feature films. From there, I began to work on projects from home. I started with my own projects and then graduated to working for others. With my iMac and DSLR as my companions, I have created multiple projects for myriad individuals and organizations.
What sort of education or skillset does your job require?
Most people assume attending film school is a requirement for being involved in the film industry. However, as I learned when looking for a school to attend, and has been proven to me over the years, experience always trumps education in this industry. Producers are looking for crew members with solid hands-on film experience on their resume more than four years of theoretical filmmaking experience. So, I was encouraged to pursue the apprenticeship/internship route rather than pursue a degree. This proved not only to land me more jobs, but also didn't set me back thousands of dollars. Which, in the competitive independent film industry, is a major boon to a career.
What do you like about working at this profession?
I love the flexibility and creativity of this work. There are so many facets to creating an artistic film. The editor holds much of the artistic weight of the production in hands. A good edit can make a bad film passable and a bad edit can ruin an otherwise good movie.
What could be better?
How do you make money or get paid?
As a freelancer, my salary is paid on a per job basis. The time investment required by the job determines how much money the job is worth.
How much money do you make?
A professional filmmaker in the independent film industry will typically make anywhere from $150/day to $150,000 per shoot, depending on the position. My job lands somewhere between those figures on average. Studio filmmakers make far more on average than independent filmmakers.
What is the most challenging part of your job?
The most challenging part of the job is organizing and arranging the clips from the shoot into a coherent and creative movie. It is up to the editor to take abstract scenes from the production phase and make it into a movie.
What's the most rewarding thing you've done at your job?
Where do you see this profession going – for both yourself, and for someone just starting?
The independent film profession is on the rise. As the studio films continue to lack creativity, originality, and ingenuity, the independent filmmakers will slowly overtake the studio filmmakers.
What advice would do you wish you had when you started?
I am grateful for the advice that I received when I was starting out. The best advice I received was to pursue the internship route as opposed to film school. I also was grateful for the advice to just start making films and putting projects on the resume.
Would you recommend this profession to other people?
Absolutely! Creative work in my opinion is one of the most necessary professions in our current society. It is far from glamorous, as most people perceive it to be, there is a lot of hard work involved. But, the work is necessary and rewarding.
Sources