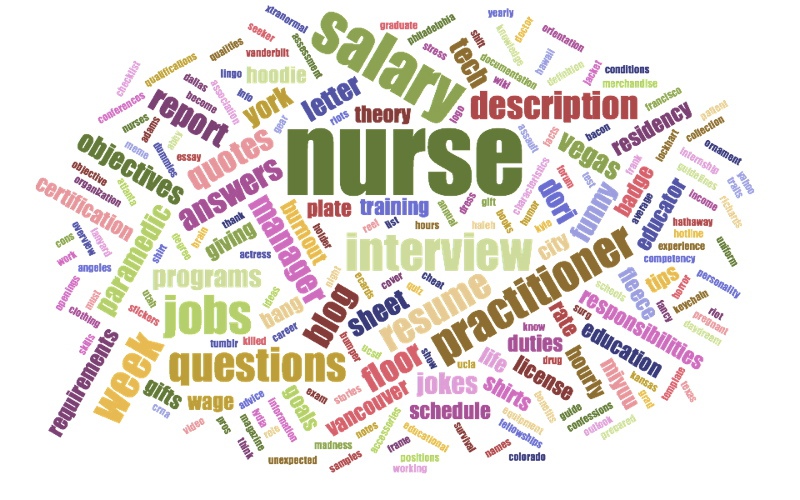 Interview With An ER Nurse
This interviewee has chosen to remain anonymous as she talks about her work as an ER Nurse. She is qualified as an RN, BS.

What is your job? Where do you work?
I have spent most of my career as an emergency room nurse, usually in a level 1 or level 2 trauma center. I began working for Hartford Hospital, a level 1 trauma center, in 2007.
How would you describe your job?
Busy! We are assigned a minimum of 4 rooms which also means you are covering the stretchers outside of the rooms. At times you have 10 patients. In theory, the higher the acuity, the fewer patients you have. So, for example, if you have the assignment with the sickest patients, you might only have 4 or 5. If you have the assignment with (hopefully) less sick patients, you probably have 8-10. Hartford Hospital ED is a hectic, busy environment and you have to be sharp, fast, accurate, and on your toes all the time.
What are your job duties?
I start shift by receiving report on all of my patients. I try to get into see each patient, introduce myself, do a head-to-toe assessment and a set of vital signs, and check to see if they need anything (like pain or nausea med) and check to see if they have any outstanding medical orders (like they need an IV). If there are any outstanding medical orders, or if they are requesting medication, I try to do that first. If I have patients that are waiting to go upstairs to a room, I will try to call report to the floor and get them transferred asap.
The emergency room is fast paced, and so ideally, you want to get them feeling better and to their destination — whether that is the floor, the ICU, the OR, or back home.
As often as possible, I try to get to a computer to document the care that I've done, as close to real time as possible. The rule in nursing is that IF YOU DIDN'T DOCUMENT IT, YOU DIDN'T DO IT. Documentation is very, very important.
Every 1-2 hours (or more often if needed), I recheck the patient's vital signs and medical orders to make sure they are stable and that there are no new medical orders. I will also check their lab reports and notify the physician of any abnormal results. Throughout the shift, you will have patients leave and new patients arrive.
Basically, the goal is to give compassionate, competent, efficient care to your patients, and help your coworkers when you can, in a slightly crazed environment.
How did you get started in this profession?
I started nursing school because I was interested in science. I couldn't afford to go to a 4-year college, but I could afford nursing school – especially because the hospital paid for the nursing courses (and lab fees) if you agreed to work for them for 2 years after graduation.
A lot of nurses feel a calling to go into nursing, or have a female relative or friend that they admire who was a nurse.
Honestly, I went into nursing because it was a high paying job with tuition I could afford. I didn't really like being a nurse for several years. As I grew up, and became more mature, I came to love nursing and cannot imagine doing anything else.
What sort of education or skillset does your job require?
To be a registered nurse, you need to graduate from a certified nursing school and pass an NCLEX exam. You cannot sit for the NCLEX exam unless you graduate from a nursing program. There are 3 types of nursing schools: Diploma, Associates Degree, and Bachelors Degree.
Diploma schools are the "old style" of hospital based nursing schools. There are not many programs like this left. Some of them have paired with Associates programs so that you come out with a dual degree. Some college-based coursework is necessary in addition to the diploma program. Upon graduation you receive a diploma in nursing.
Associates degree programs are generally 2-3 years. The nursing portion itself is generally 2 years. Often, you have to complete a large portion (or all) of your prerequisites and corequisites before beginning the nursing courses. Upon graduation, you receive an associates degree.
Bachelors degree programs are quickly becoming the standard for entry into the profession. In addition to the material learned at the diploma and associates level, the bachelors prepared nurse takes additional courses in nursing leadership and public health. Additional science and social science courses are also required. Upon graduation you receive a bachelors in science.
Once you have graduated from the nursing program, you must register and sit for the NCLEX exam. You become a Registered Nurse upon passing the exam.
To work in the emergency room, you need (at the minimum) certifications in BLS (basic life support) and ACLS (advanced cardiac life support). Nurses new to the emergency room will require orientation and will likely need to take courses to become certified in PALS (pediatric advanced life support), TNCC (trauma nurse core course), and ENPC (emergency nurse pediatric course). Critical care certification and IV certification are also necessary. You can come to the ER with all of these skills, or you can obtain them during orientation depending on the hospital you work for and the conditions of hire.
What do you like about working at this profession?
I love providing patient care and making a difference in people's lives. The fast pace of the ER makes for an exciting shift. It's never boring — if you work in the ER, you will never have the same shift twice!
What could be better?
Lower nurse-patient ratios would make for happier nurses and happier patients. As a nurse, it's frustrating when you can't spend time with the patient except when you need to perform a task. In a busy ER, the RN is often jumping from patient to patient just to complete tasks and give the care that is needed.
How do you make money or get paid?
If you are working in an emergency room, you are working for a hospital who is paying your salary. Sometimes, during period of short-staffing, bonuses are available for picking up extra shifts.
You can also work in an emergency room through a nursing agency or travel agency. If you work for the emergency room through one of these agencies, you will be paid directly through them.
Generally, you make a higher per-hour wage if you work through an agency.
How much money do you make?
Nursing salaries depend on experience. Most times there are several differentials that can be tacked on to the hourly wage. Types of differentials that can be added onto your hourly wage include – off-shift, weekend, holiday, charge, advanced degree (BS or MS), specialty certifications (CEN, CCRN).
I started at Hartford Hospital as an agency nurse earning a flat rate of $45/hour. After 6 months I went on staff – while I earned less per hour, I made up the difference in differentials and ultimately had a higher per-hour rate.
What is the most challenging part of your job?
Providing quality care to a large, sick patient population without the time or resources to do a really, good job.
What's the most rewarding thing you've done at your job?
As an ER nurse, you are almost always seeing the patient on one of the worst days of their lives. Helping to take away their pain or anxiety is very rewarding.
Where do you see this profession going – for both yourself, and for someone just starting?
The nursing profession will continue to grow. The general population is aging. People are living longer. There will never, ever be a shortage of work for a registered nurse.
What advice would do you wish you had when you started?
Give yourself time to learn the job and to be good at it. Nursing school gives you the basic, minimum skill set you need to pass the boards. During the first years of nursing, you will learn more than the whole time in nursing school. Relax and don't be afraid to ask questions or say "I don't know".
Would you recommend this profession to other people?
Absolutely. Nursing is a solid profession with a lot of job security. The beauty of nursing is that you can reinvent yourself without changing degrees. Nurses work in hospitals, doctor's offices, insurance companies, private clinics, factories, pharmaceutical companies, cruise ships, lawyer's offices, schools, universities, etc., etc. The possibilities are almost endless.
Sources