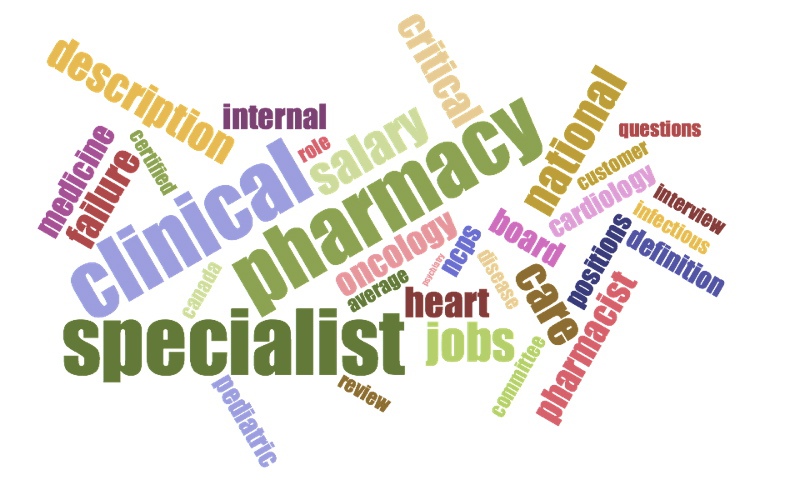 Interview With a Clinical Pharmacy Specialist
Thanks to Alex Barker for answering these questions about what he does.

What is your job? Where do you work?
I am a clinical pharmacy specialist. I work for a government hospital.
How would you describe your job?
I coach patients to better health. I meet with patients like a doctor and help them control their chronic diseases, like diabetes, hypertension, acid reflux, COPD, asthma, and others. When I meet with them I special by managing medications, which is an art and science. I also sit on various committees for the hospital such as patient safety, infectious disease, and pharmacy and therapeutics. I work with other health professional such as social work, medical doctors, nurse practitioners, ophthalmologists, psychologists, nurses, and others. We work together as a team to provide collaborative health care.
What are your job duties?
– Manage patient medications to achieve health goals such as blood pressure or weight
– Visit with patients to improve their health
– Consult for medical professionals on difficult to manage patient cases
– Improve patient safety by creating medication ordering protocols for prescribers
How did you get started in this profession?
I had very little exposure to the pharmacy profession as I entered graduate school. This was a major mistake in my career path. I chose the pharmacy profession in high school and didn't look back.
What sort of education or skillset does your job require?
My job requires the following education:
– 4 year graduate level training
– extensive knowledge of drug therapy
– excellent communication skills
– HIGHLY proficient time management skills
What do you like about working at this profession?
I enjoy helping patients achieve a healthier lifestyle. The relationships I build are the most rewarding aspect of my job. My job would be extremely difficult if I didn't have any patient interaction.
What could be better?
Less documentation
I spend at least 50% of my time documenting what I just accomplished. My job satisfaction would greatly increase if I could decrease the time I spend documenting in patient charts.
How do you make money or get paid?
Pharmacists are paid salary or hourly. Most starting positions pay anywhere from $90,000 – $120,000. Very few positions offer incentives. The pharmacy profession was very different 10 years ago. There was a huge shortage of pharmacists. A pharmacist could work almost anywhere and expect a signing bonus. Those days are gone. However, pharmacists receive more than adequate payment for their jobs.
How much money do you make?
$114,000
I am in a unique situation. Hospital generally do not pay this well. However, I live in a remote area, so the salary is higher. Most retail (Walgreens, Rite Aid, WalMart etc.) pharmacists are paid $115,000 – $120,000
What is the most challenging part of your job?
Making decisions about patient care. One wrong decision and I could harm my patient. This decision making process takes experience to develop. You can have all the book-intelligence about pharmaceuticals, but if you don't have the experience managing therapy, you will lack the confidence of making therapy decisions for a patient.
What's the most rewarding thing you've done at your job?
Build relationships with my patients and colleagues. I love helping people. These patients are men and women that I would do just about anything for.
Where do you see this profession going – for both yourself, and for someone just starting?
I see myself headed towards academia. I love to teach and public speak. Both these passions intermingle in an academic position.
The pharmacy profession is heading towards more patient care integration. Every pharmacy position is heading towards providing more patient care. The days of the pharmacist behind the counter will slowly dwindle away.
What advice would do you wish you had when you started?
Assess your strengths before you start.
I am not detail oriented. Pharmacists, by nature of personality and training, are detailed-oriented people.
I never fit in the pharmacist crowd in graduate school. I wish I experienced more of the profession before I entered graduate school
Would you recommend this profession to other people?
This is not for everyone. Graduate school is vigorous and not for the faint of heart. Pharmacy school involves hours upon hours of studying and memorization. I would recommend pharmacy for the individual who considers themselves as a problem solver, quick memorizer, and quick reader.
Sources