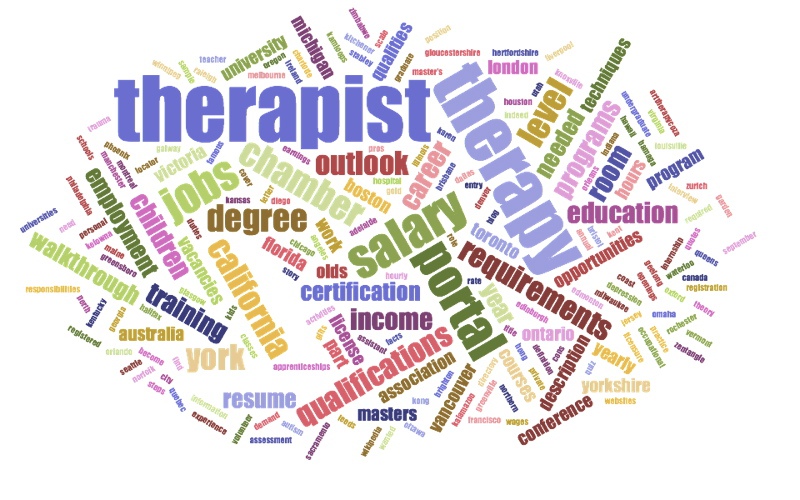 Interview With an Art Therapist
Thanks to Irene Rosner David Ph.D., ATR-BC, LCAT, HLM who is the acting Director of Therapeutic Arts at Bellevue Hospital Center for answering these questions. While Dr. David has many additional job duties as a hospital administrator, her insights into the actual work done as an art therapist with patients is valuable.

What is your job? Where do you work?
I am Director of Therapeutic Arts within a major medical center. I provide clinical and administrative supervision of creative arts therapists assisting patients in dealing with chronic and life-threatening illnesses, physical disabilities, traumatic brain injury, cognitive impairment and related life challenges.
How would you describe your job?
My job is an amalgam of managerial and clinical responsibilities. I conceive, initiate and oversee implementation of arts programs for physically ill and disabled adults. I am a hospital administrator, but maintain my role and function as a clinician.
What are your job duties?
As a departmental manager, I am responsible for program policies and procedures, interface with hospital departments, assurance of compliance with all aspects of patient care. My years of work as a clinician enrich my effectiveness as a hospital manager. I oversee and supervise clinical staff and retain my own caseload and provision of art therapy.
How did you get started in this profession?
As an undergraduate I studied art, but was interested in psychology and medicine. A new profession was emerging at the time that appeared to embrace these interests. It was the early 70s when I found a position as a recreation therapist and emphasized the arts. After working several years, I went on to pursue a graduate degree in art therapy.
What sort of education or skillset does your job require?
The requirement is a graduate degree in art therapy – approved programs would include a strong foundation in psychology interfaced with clinical application of art as therapy. Training should include a range of internships with various patient populations. People skills and a nurturing demeanor are essential. The ability to articulate one's work in a clinically sophisticated fashion is needed to excel, as well as to promote the profession.
What do you like about working at this profession?
I find this profession invariably gratifying. My belief in the special quality of art is continuously reinforced when I see patients achieve enhanced coping and quality of life through the art process.
What could be better?
Broad recognition of the field as integral in healthcare remains to be accomplished. Utilization of art therapy as treatment could be more widespread, along with reimbursement as a substantive healthcare discipline.
How do you make money or get paid?
I am paid by the hospital where I work.
How much money do you make?
I am unable to indicate an average salary, as my perspective now is as a hospital manager. I defer to the American Art Therapy Association for a current average salary for an art therapist.
What is the most challenging part of your job?
The most challenging aspect of my job is to assure 'care to the caregiver.' I have learned to deal with the intensity and sadness by balancing it with the positive lesson to treasure and cultivate well-being.
What's the most rewarding thing you've done at your job?
The most rewarding thing I have done is to have developed the specialty of 'medical art therapy'
within my work environment and the field. This recognizes a particular aspect of the profession, i.e. the application of art therapy in relation to the the psychological aspects of illness and disability.
Where do you see this profession going – for both yourself, and for someone just starting?
I see the profession being elevated over time. For someone getting started, it should be seen and conveyed as a prevalent element in healthcare. For myself, after many years of practice, I will always be rewarded seeing new generations of art therapists working with pride.
Would you recommend this profession to other people?
I would recommend this profession to others who recognize within themselves a calling to work in a mental health field, along with a deep personal belief in the elegance of art to promote well-being.
Sources